We found the best startup directories with higher traffic so you don't waste your time on low-traffic directories. Almost every one of the online startup directories in this post's list is comprised of thousands of other startups and tech enthusiasts.
Fellow startups visit each of these startup directories to network, discover new tech, read about startups, and boost their own startup's visibility. Therefore, you could be the next startup they're reading about and checking out.
What's great about these startup directories is that they have the potential to get you in front of a lot of users very fast.  So fast that it could very well 3x to 10x your user-base, depending on your size.
Therefore, utilizing startup directories can be a great growth hacking technique for your startup. There's no doubt that some of these startup networks will become an integral part of your early user acquisition and marketing strategy.  So start getting in these startup directories as soon as you can.
Joining the Startup Directories
These websites are responsible for helping make multiple startups famous.
Some of the directories will play a larger role in your visibility than others, especially if you pay for it.
However, almost every single startup network will improve your startup's visibility and bring you more traffic, especially if you're active on it. So if you're looking to get your startup on the map and increase your visibility within the startup world, then you should definitely create a company/startup profile on these.
Tips for Submitting Your Startup to Startup Directories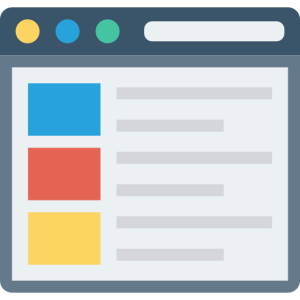 Most of the buttons to sign up and submit your startup are pretty easy to find on these sites. For the more difficult ones, I added a tip as you will see towards the bottom.
My advice for signing up for these startup directories is to sign up for a few at a time.
Don't sign up for them all at once, except for the ones that require zero engagement after submitting.
Why?
Well for starters, too many visitors too quickly can crash your server. Then nobody can visit you, unless you've got the bandwidth and server power to handle an enormous uptick in visitors.
Additionally, each directory can also be used as a test-study to see how your site performs in both a functional standpoint and from a lead-acquisition standpoint.
Content You'll Need to Sign Up to Startup Directories
Startup name and website
Your Logo
Your Location
Number of Employees
Information on your venture/angel fundraising achievements, if any
Approximately 3-5 screenshots
Product video (Not necessary across all platforms)
Founding year
Founder(s) name
Awards
Brief description ( you can have around 3 for variation )
Long Description ( you can have around 3 for variation )
Tags
Who is it for / What problems it solves
What makes it different
Social media handles
Pricing details
Much of this content will come from a combination of your web development materials and your executive summary answers.
The List of Startup Directories
These startup directories are listed in random order and their positions don't reflect the traffic they get. Read through them all to find the best of the best.
1) BetaList
Betalist is for startups in beta and you must apply in order to get on their platform. There are a ton of startups on there and it gets lots of traffic. You can also pay to get featured on there.
2) Startup Tracker
They call Startup Tracker "The startup company search engine" and it is pretty much just that. You can save startups you like and keep track of them. It's a great way to find and network with other startups
3) Killer Startups
Killer Startups is part of the Startups.co platform. They have a blog where they feature founders and publish articles, however there's no methodology or organization to their platform by any sort of category. It's no StartupDevKit. Wink wink.
4) Product Hunt
Product Hunt has emerged as perhaps the best and most popular platform for discovering new products and new startups. However, in order to submit a product, you may have to complete some other actions to gain a membership level, but it costs nothing besides time spent on their site. That's what I had to do to be able to have the ability to post a product.
5) Startup Buffer
At Startup Buffer, you can submit your startup, or discover other startups. You can get sponsored blog posts written about you and get featured. It's a pretty simple startup directory and there's not much else to it.
6) Startup Ranking
Startup Ranking has grown heavily in 2017 by nearly doubling their community to about 40,000 startups. They rank startups based on a variety of metrics. You can advertise with them through auction advertising.
7) Geekwire
Geekwire is a startup directory that's for startups specifically in the Pacific Northwest. These startups are involved in a wide variety of technology, web and scientific fields and there are over 1300 startups signed up for the directory.
8) Geekopedia
Geekopedia is a mixed bag of multiple website features. They have startup stories, funding stories, and blog posts for categories such as entrepreneurship, tech apps, various entrepreneurial resources, and guest posts.
They don't feature a startup directory.
However, you can submit your startup through their form and they could write about you. It seems like they're looking for new content to write, so it may be likely that they'll cover you.
9) BetaPage
BetaPage boasts having over 40,000 people in their community of tech lovers and early adopters. You can submit a startup or a product and you can definitely browse through all the submitted startups and products. You can find the submit button on the top right corner. The site is basic but it works.
10) Launched!
Launched! is a pretty basic startup network where you can submit your startup and view other startups. You can do a simple query but that's it. Either way, you get your startup in front of a lot of people who probably didn't already know about it.
11) Launching Next
At Launching Next you can submit your startup, view old blog posts and tips from 2015 and 2016, and browse startups. Additionally, you can pay $49 to have your startup posted within 1-day, rather than waiting a longer period of time.
12) Maqtoob
Maqtoob features over 3000 handpicked tools in over 100 categories. Create a profile for yourself and then submit your tool. Once you create your profile, you can continue filling it out with your bio, links, etc.
You can create private or public lists of tools you use or want to use. You can rate and review tools, as well. Maqtoob suggests top tools to you and you can follow other people on the platform. Moreover, Maqtoob sends you email digests of their best new business tools. This ensures your new tool submission will be sent to thousands of people after it's added.
13) SnapMunk Startup Directory
At SnapMunk's startup directory, you can submit your startup, view recently submitted startups, review startups, and connect with others. When you go to submit your website, you'll also be asked if your startup's story is ready to be featured on their website. If it is, that could mean more press for you, and that's a great thing.
14) Really Awesome
Really Awesome is a startup community website/network where you can discover startups, sort them by region such as Asia, Europe, North America, and submit your own startup. When you submit your startup, they ask for content such as your pitch, logo, and promotional image. In addition, when you sign up to their email list, they'll send you new startups daily.
15) Side Projecters
Side Projectors is a startup directory to buy, sell, and discover side-projects. Since a lot of startups begin as side-projects, this site has lots of relevance. Just submit your project and select the options you want for displaying your startup on their site.
16) Robin Good Tools
Robin Good has over 1200 web-based tools in 15 categories across 43 pages.  They aren't a high traffic website, however it's another place for you to increase your exposure. Any exposure is better than no exposure, right? There's usually 1 to 2 tools added per day. Create an account first so you can submit your tool/startup.
17) The Startup Button
The Startup Button is an up and coming startup network/community. There, you can view startups at random, filter your results over 8 categories, buy or sell and invest in startups through their marketplace, create projects and keep the community up to date on them, and of course, you can submit your startup.
Free startup submissions typically take one month to be approved. So if you want to skip the approval queue and have your startup featured instantly, they offer a paid expedition for $39.
18) Startup Register
At Startup Register, you can read regularly published blog posts, view a directory of startups, register your startup, and submit your press release. Registering is pretty simple.
19) Sign Up First
SignUpFirst is a startup directory that gives exclusive deals to early adopters of your product or service for simply signing up first. People can upvote your startup and comment on your startup's submission. It will show you popular and featured startups on the front page, as well. This startup community is a great place to help you get kickstarted!
20) F6S
F6S is "where Founders grow together." They have a massive directory of startups in what they call the "#1 global community." You can connect with accelerators, funds & investors. You can also get help with talent search via free job listings, & increased exposure. It has a very LinkedIn kinda vibe and you can signup by importing your LinkedIn or Facebook profile via their API.
21) StartupBase
StartupBase is a community of makers and early adopters to share & discuss the latest products and ideas. It's a place to discover and get early access to exciting startups. Furthermore, you can promote your startup by having it featured on the front page for a cost with an opportunity for your startup to also be featured in their newsletter.
22) All Startups Info
All Startups Info is a directory of startups which gets submissions daily. You can browse the newest additions or use their search engine to comb through their list of startups using a small handful of filters, which make it very useful.
23) Feed My Startup
Feed My Startup is a combination of a startup directory and startup blog. Submit your startup to their directory and see how much it feeds your startup.
24) Starticorn
Starticorn features the world's hottest startup unicorns, according to their website. On their front page they show the top 35, unless that's all the startups that have been submitted to them. There is no directory you can visit to browse startups.
25) StartupBlink
StartupBlink is a global startup ecosystem where it shows a global map of startup ecosystems all around the world. They've come a long way since they've started and they have over 25,000 startups registered. You can submit yours startup and view rankings. You can view co-working spaces, accelerators, leaders, investors, reporters, organizations, and sponsors.
26) Crunchbase
Crunchbase is a place to find startups but not a good place to interact with them. It's not really a startup community, but rather more of a directory used for venture capital and angel investment fundraising.
27) Angel List
Angel List has more startups on there than any other website. You can interact with the people who work in those startups, you can add those people as connections, you can follow the startups, and hunt for specific types of startups.  It was initially built as a platform to find angel and venture capital investors. Since then, it's expanded ten-fold and you can do quite a bit more on there.
28) StartupStash
StartupStash is more of a directory of startup tools. However, almost every one of those tools is a startup themselves.  It's definitely worth registering on there if you have a digital tool helpful for businesses.
Marketing Your Startup in These Directories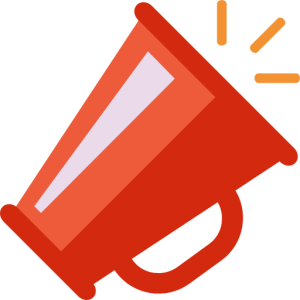 If I were you, I'd nurture each community as much as possible and do your best to build your visibility on each platform through on-site engagement tactics like you would on social media (if there are any).
Heck, you could even market other companies profiles via your social media accounts to create more inbound traffic for that startup directory, and that means more eyeballs can possibly see your startup too.
However, before you register on these directories, you should make sure that your website is totally together.
Meaning, you should have strong lead acquisition magnets so you can reap the full benefits of the traffic you'll receive from signing up to each startup directory. Moreover, these directories can be used for other purposes than mere visibility.
For instance, many of them can be used to find B2B leads if any of the startups there are in your target market. Or perhaps you can make new business relationships or even partnerships with fellow startups on these platforms.
Finally, by signing up to be listed in these directories, they also serve as backlinks to your website. And that can be a great thing for your search engine rankings and would likely boost your content higher in the search engine results pages.
Conclusion
Utilizing these startup directories has a myriad of uses and ways they can help you grow your startup to new heights with traffic, networking, and partnership opportunities. While some of them may be better or worse in terms of user-acquisition, it never hurts to get more eyeballs on your startup!
Which of these or other startup directories have you found to be the most impactful on your startup?